Although he focusses on marathon skiing now, Sweden's Anders Hoegberg once again topped the result sheet in China as he beat Henri Jelonen in today's Summer Ski sprint in Yakeshi, Inner Mongolia. Norway's Astrid Bruland was the fastest woman, beating China's Man Dandan into second place.
Heavy rain in the early morning caused a worrying look on some faces at breakfast, but it was dry and even sunny as the competition got under way at the beautiful ski track in Yakeshi. Hoegberg, a double winner of China Tour de Ski in winter and triple Vasaloppet China champion, clearly enjoys his racing in CHina. Jorgen Braathen (Norway) and Shang Jincai (China) completed the top 4 in the men's final.
Last winter's female champion Lisa Svensson had to settle for third place today with Li Hongxue from China the fourth skier in the final.
Results Final – Men / Results Final – Women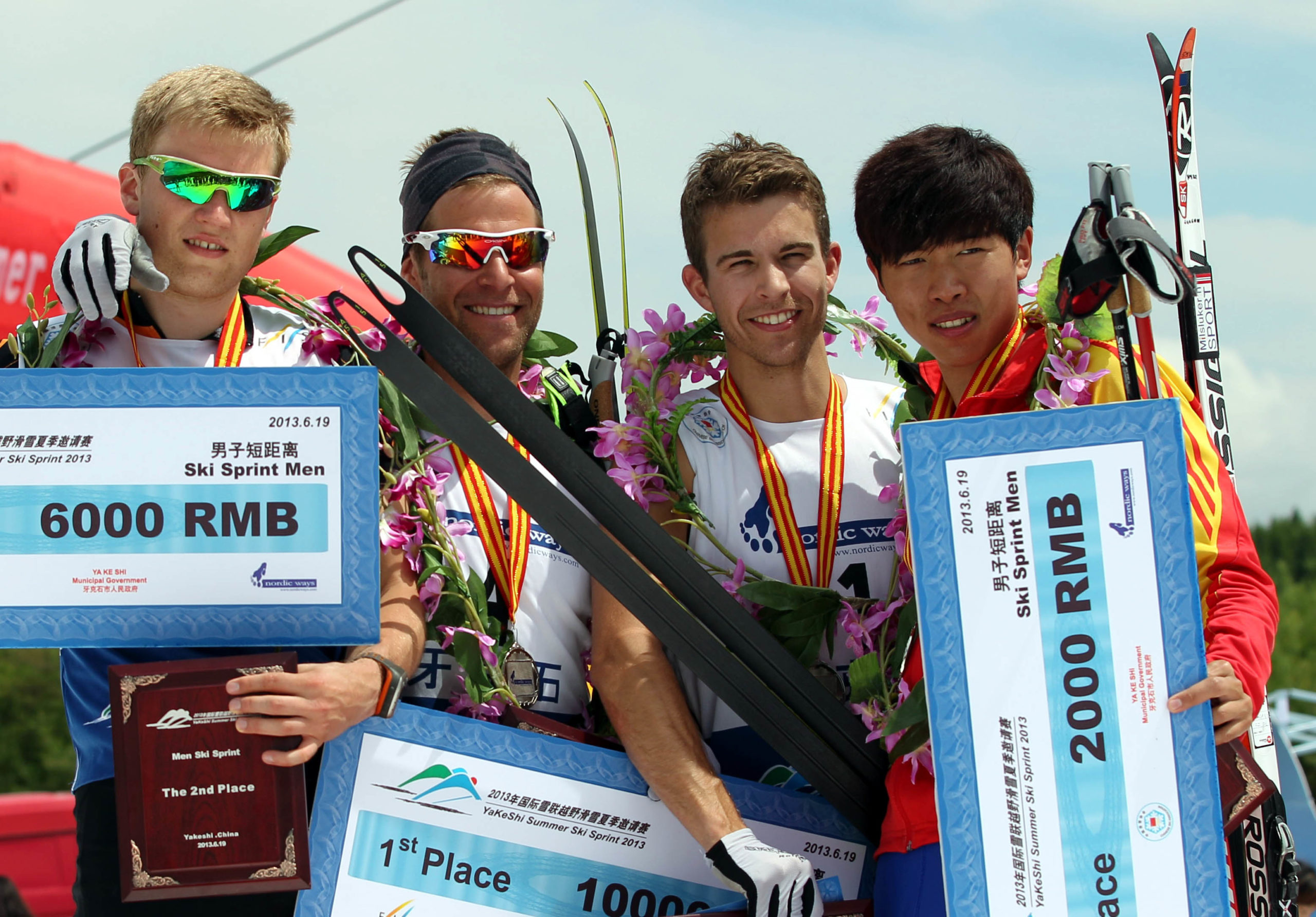 The 2013 Summer Ski sprint men's podium in Yakeshi with Anders Hoegberg as number one