After his brother Emil won the ski sprints in Yanji and Changchun, Lukas Johansson took his top prize in the 5km distance race in Xiwuqi, Inner Mongolia. This was no novelty, as Lukas Johansson had won before in this traditional leg of the China Tour de Ski.
2016 general classification leader Emil Johansson dropped a ski during the race, but still managed to finish fifth. Unfortunately for him, his nearest rival Daniel Maka managed to ski to another second place, which closes the gap down to just 10 points going into tomorrow's final ski sprint! Torin Koos from the USA was third and Sweden's Torben Svensson fourth. The quartet had a visible gap over the rest of the field.
In the women's, Terese Andersson took a great stage victory today ahead of Lisa Svensson and Holly Brooks. Mimi Bjoern came fifth today, and will need a very good showing in the sprint tomorrow, along with an off-day of Svensson and Andersson to still win the overall China Tour de Ski. Lisa Svensson is leading with 40 points over Andersson and is in pole position to claim her second overall victory after her first three years ago.
Full results stage 4 in Xiwuqi – Men
Full results stage 4 in Xiwuqi – Women
General classification after 4 stages – Men
General classification after 4 stages –  Women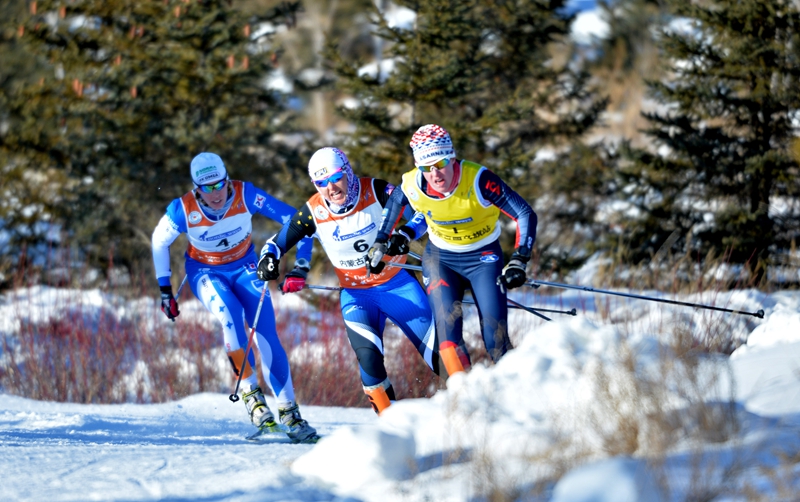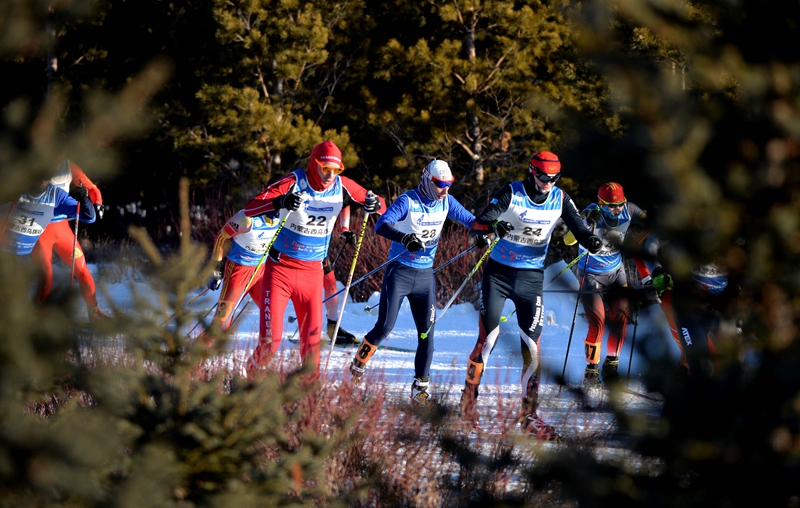 Terese Andersson winning in Xiwuqi, stage 4 of the 2016 China Tour de Ski
The stage winner, Lukas Johansson, brother of Emil Johansson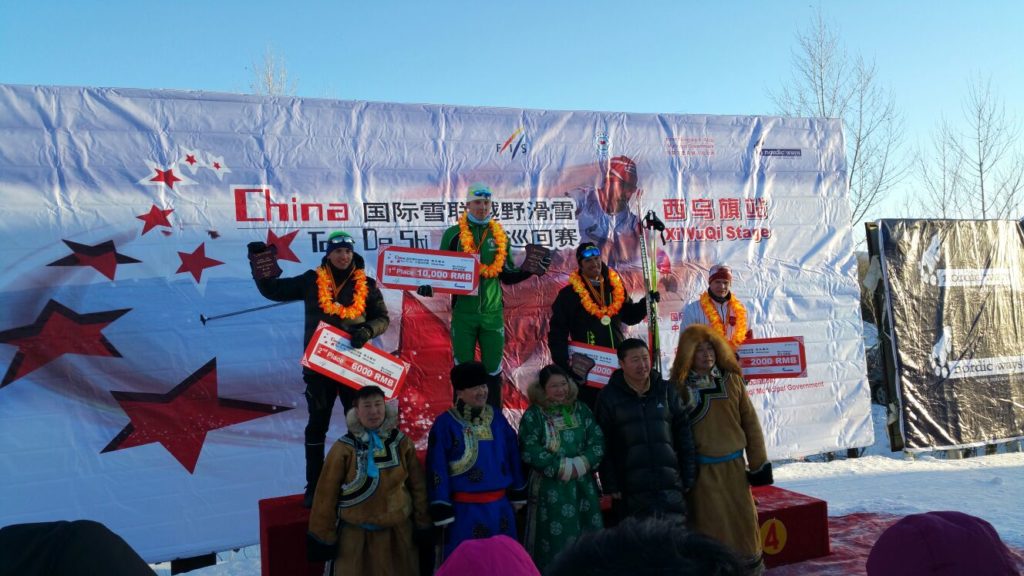 The men's podium