Around New Year of 2009, the 2nd Tour de Ski China was successfully held in 3 cities around China. The skiers endured a temperature of minus 18 degrees centigrade on the first day of competition in Xiwuqi, a 50 km long Chinese Vasaloppet in Changchun and a sprint final at 3200 m above sea level at the newly constructed Ski resort in Shangri-la.
The 2nd Tour de Ski China had over 100 participants from more than 10 countries on 3 continents; Sweden, Finland, Norway, Denmark, Estonia, Switzerland, France,
South Africa, China etc. The competition took the skiers to Xiwuqi, Inner Mongolia, Changchun, Jilin and Shangri-la, Yunnan.
To arrange a competition during a course of 11 days with 5 stages of both sprint and long distance races not only takes participants and spectators, it also takes an organization team for everything to run smoothly. This team consists of people working with track and arena preparation, timekeeping, referees, travel coordination, information and volunteers. The local governments hosting the stage competitions are also involved in the preparations.
All in all, a gathering of 150 athletes, coaches, service staff, journalists and organizers went on a trip of over 22.000 km with a flight route of 18 take offs and landings. With them on the trip, the skiers had over 100 pair of skis and other equipment which also had to go on and off the planes every time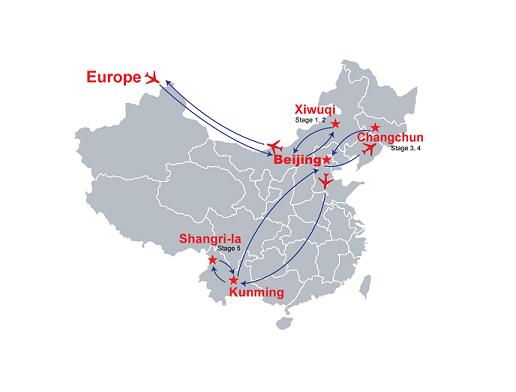 Flight Route: Europe-Beijing-Inner Mongolia-Beijing-Changchun-Beijing-Kunming-Shangri-la-Kunming-Beijing-Europe
Media
Being a major ski international ski event in China, the tour draw a lot of attention from the press. China Central Television CCTV-5 Sports Channel and CCTV-9 International had daily news and features from each stage of the event. Hong Kong based Phoenix-TV, Shanghai TV Sports Channel, BTV-Sport and APTN also broadcasted features and news.
Xinhua News Agency, Chinas biggest news agency had daily dispatches of news with photos that gets picked up by many other websites and newspapers. The tour was reported on by more than 30 newspapers and magazines, including China Daily, China Sports Daily, People's Daily etc
Results
In the total standings after the last stage was finished in Shangri-la, you could see that the Swedish skiers dominated in the men's competition and the Chinese ladies conquered out most other competition on the women's side
Tour de Ski 2008/09  Men / Total Standings
1     Anders Högberg, Sweden
2       Johan Edin, Sweden
3     Xu Wenlong, China
4       Fredrik Persson, Sweden
Tour de Ski 2008/09  Women / Total Standings
1     Man Dandan, China
2      Li Hongxue, China
3      E Yingcui, China
4     Sandra Gredig, Switzerland
The skiers also had a good chance to earn some price money on the tour. A stage victory gave the winner 10.000 Chinese Yuan with the 2nd, 3rd and 4th place getting awards in falling order. Extra awards for the total winners of the tour were also handed out with the Champion getting 50.000 Yuan. In the money league, Anders Högberg, winner of the mens competition took home the largest sum, closely followed by his counterpart in the womens competition-Man Dandan.
Money League – Tour de Ski China 2009-02-02
Men
Women
Picture Gallery Tour de Ski 2008-09
Stage 1- Inner Mongolia Short Sprint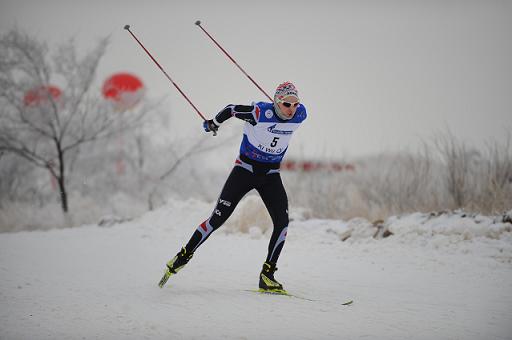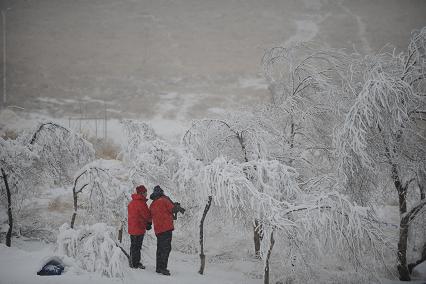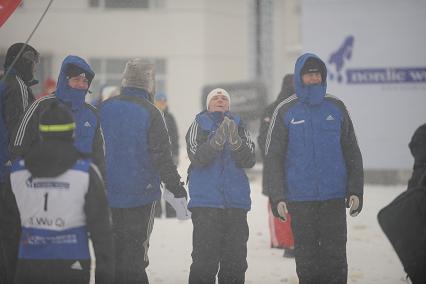 Stage 2 – Inner Mongolia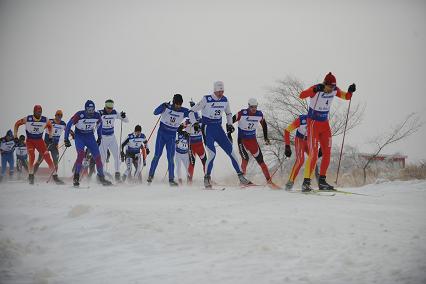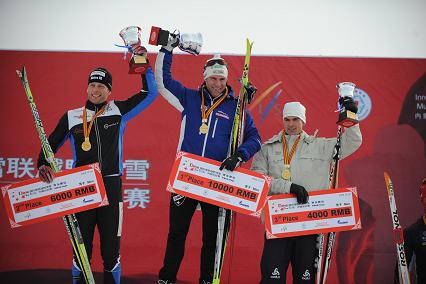 Stage 3 – Changchun Sprint
Stage 4 – Vasaloppet China 50 km
Stage 5 – Shangri-la Sprint