Petr Novak from the Czech Republic and local hero Ma Qinghua are the winners of the 2016 Vasaloppet China race over 50km in Changchun's Jingyuetan Park. The 3rd stage of this year's China Tour de Ski was run in sunny conditions and relatively mild temperatures of minus 8.
Novak was the strongest male skier as he opened up a gap quite early in the race, but behind him the fight for the remaining podium steps was very hot. It even turned into a sprint at the end of the classic style marathon, with Emil Persson edging out Daniel Maka. Geir Ouren was fourth and overall leader Emil Johansson a great fifth. Johansson and Maka are now the two main protagonists for the general classification as Ollson and Westgaard did not feature in the top of the race result today.
Ma Qinghua was fastest woman, using her experience of previous participations. Czech skier Adela Boudikova came second three minutes behind, and Terese Andersson third. Lisa Svensson stood her ground with a fifth place, better than her nearest rivals in the China Tour de Ski standings. Svensson may be the new leader after today.
Full results China Tour de Ski Stage 3 – Vasaloppet China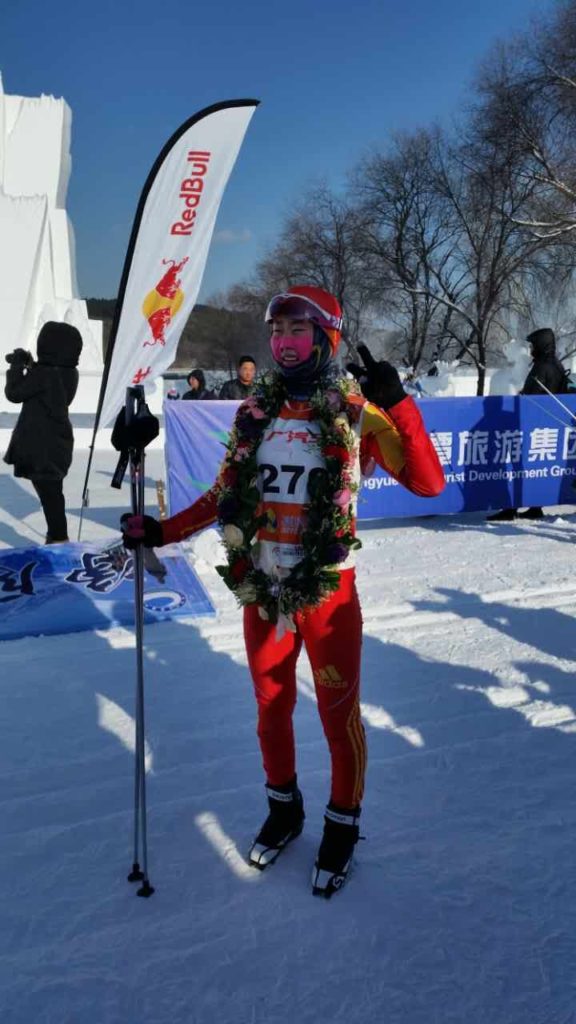 China's Ma Qinghua is the female winner of 2016 Vasaloppet China

Petr Novak is the outstanding male winner of 2016 Vasaloppet China