The 2018 edition of China Tour de Ski in the end went as expected to pre-race favourites Simon Persson and Jacqueline Lockner. The two Swedish skiers did not allow themselves to be upset by their main competitors on the final ski sprint in Yanqing.
The day before yesterday the battle had suddenly heated up as Czech Fabian Stocek and Noora Kivikko were both very close on points thanks to their excellent run in Vasaloppet China and the consistency in the ski sprints. Ironically, both leading challengers had their worst performance of the tour on the day when it mattered most. Both Stocek and Kivikko got eliminated already in the quarter finals today and saw their hopes of overall victory go up in smoke. For sprint queen Jacqueline Lockner it meant she could relax as nobody else could still threaten her on points. As such, former double champion Lisa Svensson grabbed the opportunity to leave China in great style with a stage win in Yanqing! In addition, Svensson even nicked second place overall away from Kivikko.
Persson on the other hand still had to keep an eye out on Norwegian Yan'an stage winner Ragnar Andresen. But the latter proved also unable to rise up to the occasion and finished fourth in the ski sprint final. Simon Persson grabbed his third stage of the tour and is therefore the undisputed champion alongside Jacqueline Lockner.
Final results coming soon.
Simon Persson: winner of the 2018 China Tour de Ski with three stage victories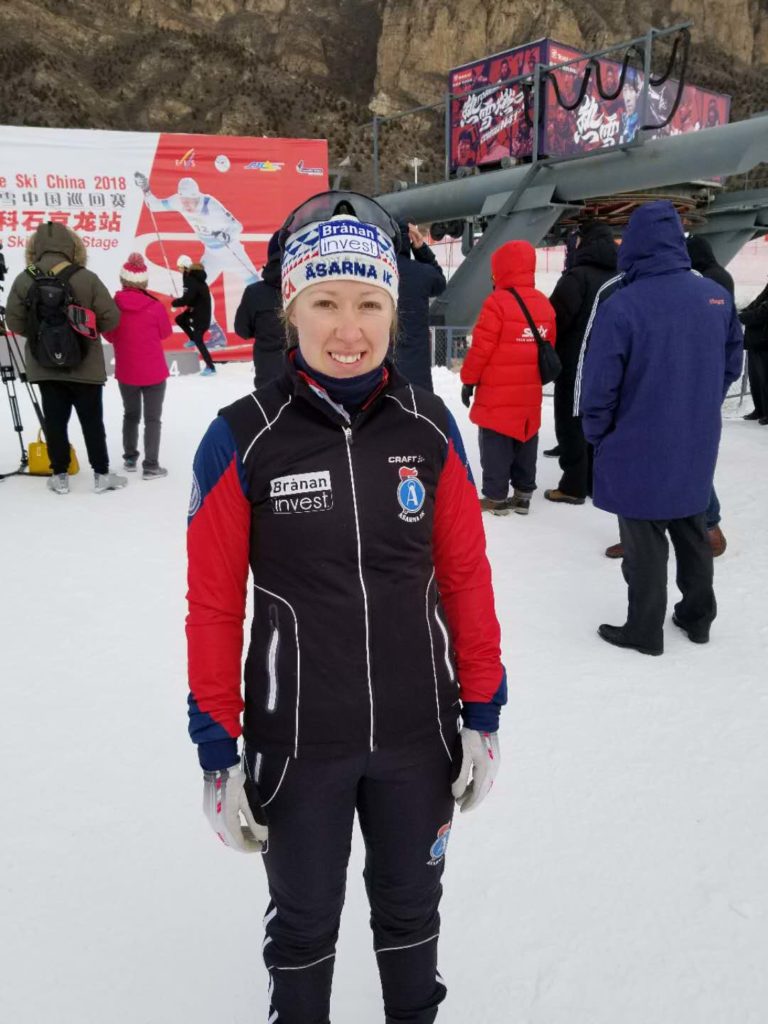 Former champion Lisa Svensson went out in style by winning the final stage in Yanqing