Sweden's Robin Bryntesson at last lived up to his pre-race favourite status as he grabbed the bull by the horns in the final ski sprint in Nalati to take both the stage win and the China Tour de Ski title! USA's Peter Kling did not make it past the 1/4 final and ended second in the overall.
Bryntesson got better and better into the tournament over the past week and got it all nicely together on another warm and sunny day in the far west of China. It was a coup reminiscent of Lisa Svensson on the same ski track two years ago, when she came from behind as well to grab the championship. This year, Svensson could not pull of the same miracle, though, as the Chinese women's armada was just too strong. Man Dandan underlined her dominance with another stage win to take her second overall China Tour de Ski title in her career.
In the end Bryntesson biggest opponent was yesterday's stage winner Petter Reistad. The young Norwegian also smelled his chance for success after China's Sun Qinghai went home after the Xiwuqi stages. Reistad pushed Bryntesson to the limit and was second in the 1km ski sprint, with Ryan Scott and Tang Jinle occupying the places of honour. In the final GC Bryntesson has 279 points, only 13 more than Kling and 26 more than Reistad. Sun Qinghai is still fourth, followed by Tang Jinle and Bob Niemi Impola.
The Chinese women's team took six spots out of the top 7 in the final GC, with Svensson fifth. Man Dandan was clearly the best in the end with 405 points, 86 more than Li Xin and 99 more than Ma Qinghua. Li Hongxue concluded in fourth place.
The 2015 edition of the China Tour de Ski was another success story with more international flavour, multiple different stage winners, suspense till the end for the men's title, and better skiing weather than ever. We already look forward to next year!
Stage 5 – Nalati Ski Sprint – Results men
Stage 5 – Nalati Ski Sprint – Results women
Final general classification 2015 China Tour de Ski – Men
Final general classification 2015 China Tour de Ski – Women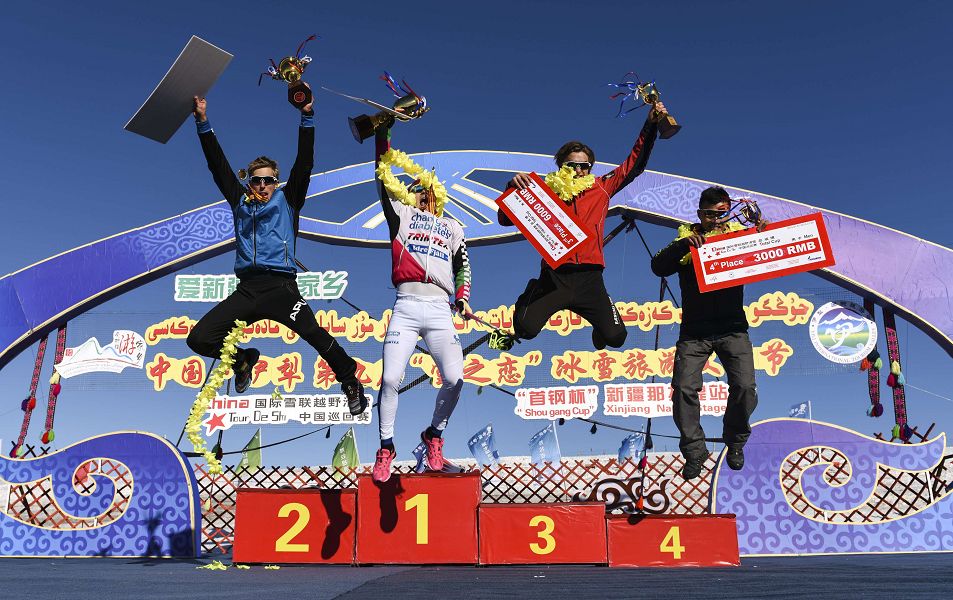 The men's podium of the 2015 China Tour de Ski with four different nationalities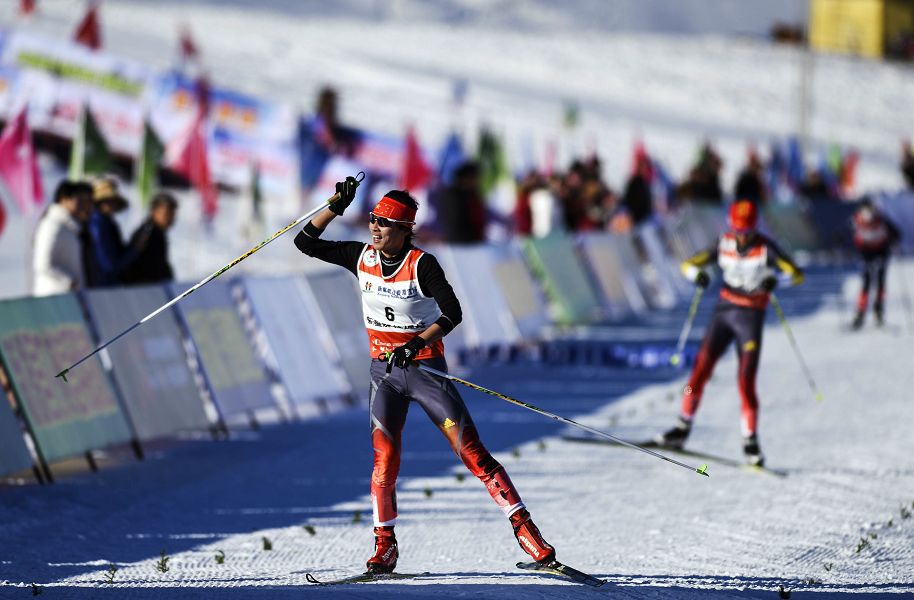 China's Man Dandan was the best woman on this year's China Tour de Ski.