After an exciting Ski Sprint at the Nalati Ski Arena Swedish skiers Adam Steen and Ida Lindkvist became the champions of the 2014 China Tour de Ski. Both turned a deficit into an advantage on the sixth and final stage of the tour, as Anders Hoegberg stranded in the semi finals and the ill-stricken Astrid Bruland was particularly unlucky after dominating the early stages of the women's competition.
Victory in the final stage of this year's successful and multidimensional tour went to Victor Gustafsson, who also won the first ski sprint in Changchun more than a week ago and who is the only male skier to have secured two stages. His triumph today also ensured his third spot on the podium of the overall classification. Behind Anders Hoegberg, who led the tour going into the final race but who got eliminated in the semi finals of the ski sprint. Hoegberg had to watch on the sidelines as Adam Steen overtook him by 34 points following his second place in today's stage. Hoegberg will need to wait at least another year to get his third championship, but he can return to Europe with a fourth victory in Vasaloppet China on his record. Johan Eriksson did very well to get third on the day, which in addition propelled him to sixth place overall at the expense of yesterday's stage winner Nils Koons, who ended a modest 16th today. Last year's champion Adam Johansson ended the tour in 13th overall.
Norway's Astrid Bruland was a class apart in the early part of this year's tour until illness reduced her strength – much like what happened last year with Kusti Kittilae in the men's. Bruland did what she could to defend herself against Ida Lindkvist and Lisa Svensson but contrary to her main rivals she stranded in the semi finals. That resulted in a tension-packed final race, in which Lindkvist had to finish first or second to grab the championship. She managed just that: outsprinting Svensson and Ma Qinghua – the best Chinese skier this year – for a third stage win.
Results Stage 6: Nalati, Xinjiang – 1.2km Ski Sprint freestyle
2014 China Tour de Ski – Final classification Top 10
Men
1. Adam Steen (SWE) 380 points
2. Anders Hoegberg (SWE) 346 points
3. Victor Gustafsson (SWE) 342 points
4. Hallvard Moian Nydal (NOR) 218 points
5. Lukas Johansson (SWE) 214 points
6. Johan Eriksson (SWE) 213 points
7. Nils Koons (NZL) 202 points
8. Romain Claudon (FRA) 191 points
9. Tim Reynolds (USA) 185 points
10. Drew Goldsack (CAN) 172 points
Women
1. Ida Lindkvist (SWE)446 points
2. Astrid Bruland (NOR) 417 points
3. Lisa Svensson (SWE) 395 points
4. Ma Qinghua (CHN) 339 points
5. Chen Shuang (CHN) 234 points
6. Ida Eide (NOR) 209 points
7. Oda Hammernet Pedersen (NOR) 207 points
8. Yang Liu (CHN) 188 points
9. Linnea Bjoern (SWE) 170 points
10.Qu Ying (CHN)161 points
very fierce competition in men's semifinals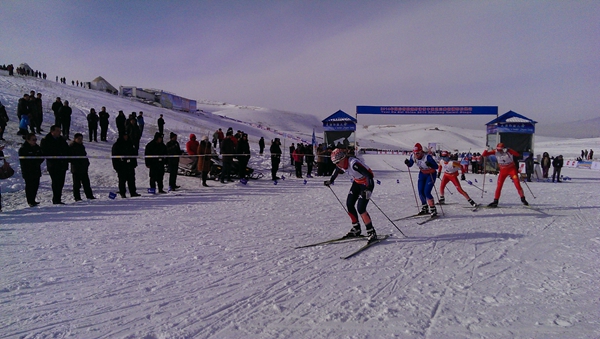 two unlucky Chinese skiers fell in the 100 meters after starting  in women's final
Ida won the last stage
Adam steen did good job in today's race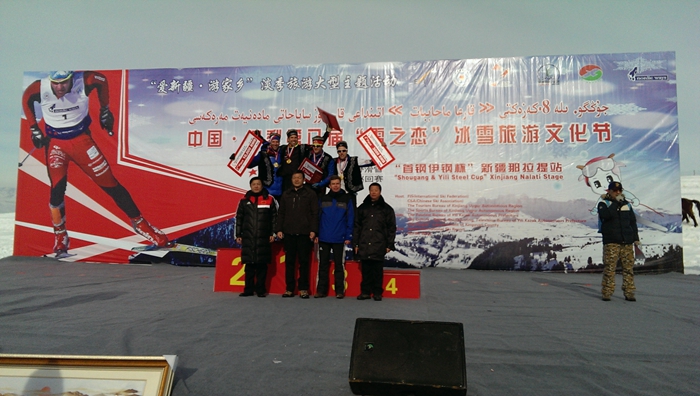 men's overall
women's overall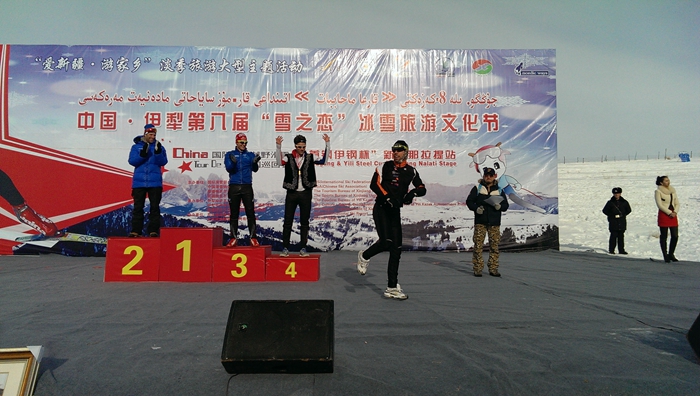 Adam steen really enjoyed his prize